Learn Skills that can Bring Your Ideas to Life
4 Day Camps for 7-15 year-olds
"Early Bird" Discount of $200 for Enrollments on or before February 10, 2018
Focus: Skill
A camp designed to deliver professional level skill specifically customized for youngsters.
Tiny Code: Class Features
Proven structure and project based curriculum
Taught by experienced Programmers and Engineers
Small class size, 1:6 teacher and student ratio
Age: 7-12 Years
Focus: Vision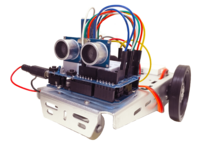 Recommended Age Group: 7 to 12
This brand new camp is for Tech lovers who are interested in the two most popular topics in the tech world now: "Robotics" and "Artificial Intelligence". In this camp our students will learn how to create their own Robot and enable it to Automate Tasks with Artificial Intelligence using their own code.
Age: 10-15 Years
Focus: Skill

Recommended Age Group: 10 to 15
Python is one of the most popular high-level programming language. Being very easy to understand and a powerful object-oriented programming language, it has become a major programming tool over the years. In this camp, our students will learn the Python programming framework from scratch and advance towards complex concepts through project based class modules.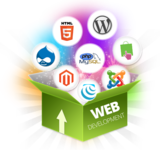 Recommended Age Group: 10 to 15
Websites are one of the best modern day communication tools. While our youngsters browse websites all the time, in this camp they will learn to create as well. They will learn professional languages like HTML, CSS and JavaScript.
Wan Chai Center
5/F, Yue Hing Building, 103 Hennessy Road, Wan chai
Kwun Tong Center
The Wave, 10/F, 4 Hing Yip St, Kwun Tong