Roblox Coding – 3D Game Design
Age: 8 to 12
Tiny Code is an Officially Recognised Roblox Educator. Learn More.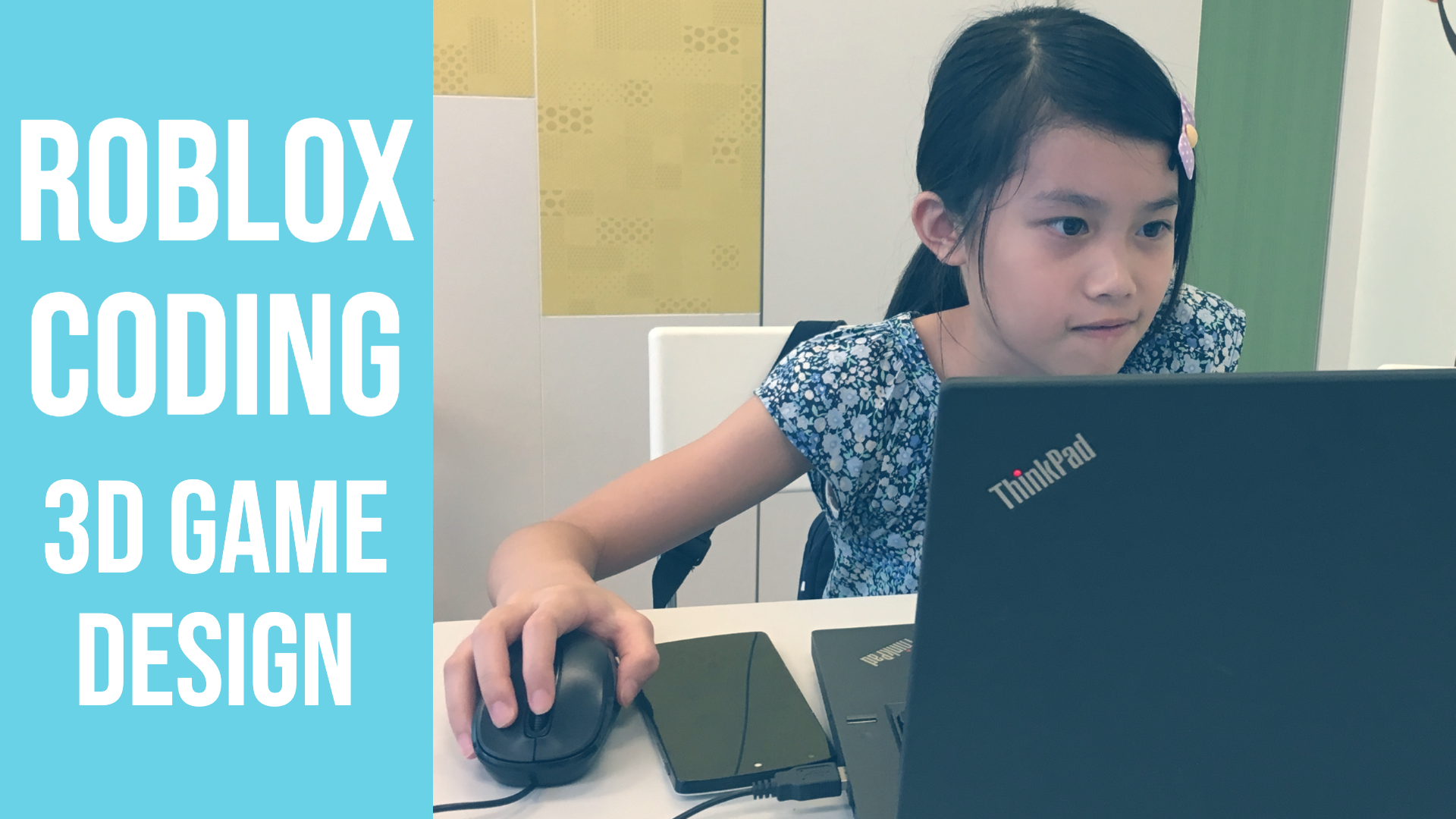 Progress Updates to Parents
Maximum 6 Students in a Class
Progressive and Structured Curriculum
CAMP OVERVIEW
Created from the two words "Robots" and "Blocks", Roblox is one of the most popular games of today. It is a uniquely designed game that gives it's players the freedom to create their Own 3D Games.
Roblox provides a free 3D Game Design Platform called "Roblox Studio". It also uses a high-level object-oriented programming language (Very similar to Python and Java) called "LUA".
In this camp, students will learn 3D Game Design by creating their Own 3D Games. Students will receive a clear understanding about the 3 most important parts of Game Development: Computer Programming, Mathematics and Creative Application. Apart from learning the details of the technical and aesthetical aspects of 3D world designing, students will learn to Code in LUA. This is a structured project based camp that will help our students to transform themselves from Players to Game Designers.
CAMP ACHIEVEMENTS
Understand the basics of 3D Game Design
Develop Online 3D Roblox Games
Introduction to Object-oriented Programming with LUA
Learn to Use Roblox Studio and LUA Scripts to create professional-looking games
CAMP PREREQUISITES
None. This is a Beginner Level course.
In-Class Requirements
A Laptop (Mac/Windows) with Charger
A Roblox account (Optional)
What new skills will my child learn from this camp?
This course will teach children about how their favorite game exactly works. They will also learn about 3D Game Design, High-level Object-oriented Computer Programming and Game Servers.
Is this camp about just playing Roblox?
No. Roblox enables it's users to create their own 3D game. In this camp, students will learn how to design their own 3D games and Code each aspetc of the game by themselves.
Which course should my child join after completing this course?
After completing this course, Students can sign up for Level 2 of this course. The "Roblox Coding: Level 2" course will be scheduled during the Winter term (Jan-Mar) of 2020.
How will this course benefit my child in the future?
Learning a High-level Object-Oriented Programming Language along with 3D Game Design can be incredibly helpful for children to understand the technology behind the games they are playing everyday. Roblox can become a tool for them to learn and understand Game Design, Coding and the technology necessary to build it in the future.
What is the recommended future curriculum for my child?
After completing all Roblox Coding courses, students can move forward to learn more advanced skills depending on their future preferences, with courses such as: Python Programming, Website Development.
Centre Location
Wan Chai Centre
5/F, Yue Hing Building, 103 Hennessy Road, Wan Chai
© 2020 TINY CODE HONG KONG Ltd.

19/F The Phoenix,
23 Luard Road, Wan Chai.
The Wave, 10/F,
4 Hing Yip St, Kwun Tong.