Python Programming
Age: 10 to 15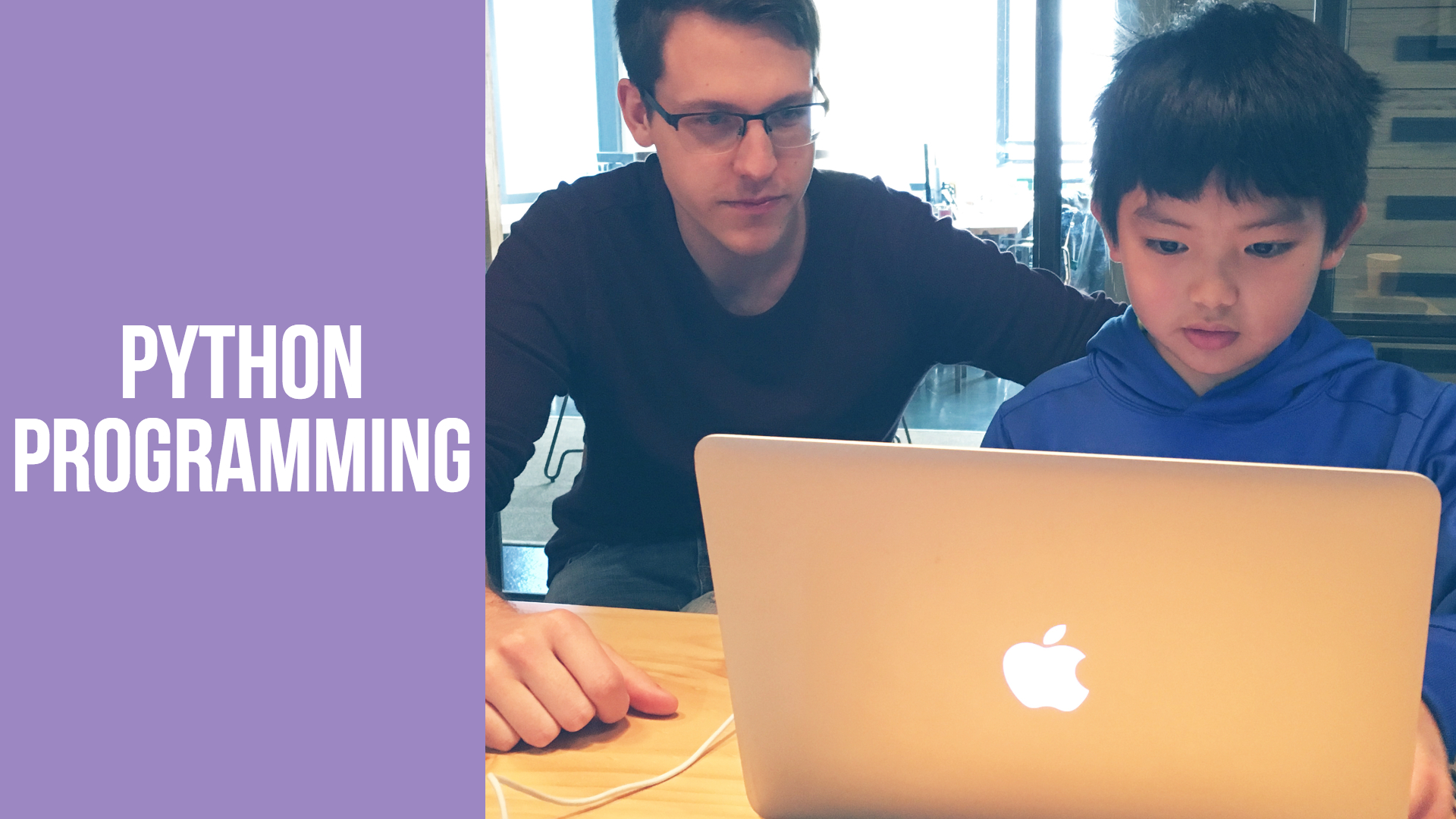 Progress Updates to Parents
Maximum 6 Students in a Class
Progressive and Structured Curriculum
CAMP OVERVIEW
Python is a very popular high-level language. It is emerging as one of the most important tools for programmers because it is open-source and object-oriented. The ability to work with Python can be considered as an invaluable skill of the future.
This course is designed as a stepping stone for our Students to become skillful technology experts. Students will begin to learn the basic concepts of High-level Computer Programming through a series of fun exercises. Then they will take a deeper look in Programming Logic and Syntax. The aim of this course is to lay a solid foundation of coding through practical applications and solving real life problems.
CAMP ACHIEVEMENTS
Learn basic concepts of Computer Programming using Python
Introduction to Object Oriented Programming
In-depth study of the Logic and Syntax of Python
Complete hands-on projects to solve real-life problems
CAMP PREREQUISITES
None. This is a Beginner Level course.
In-Class Requirements
A Laptop (Mac/Windows) with Charger
A Google account
What new skills will my child learn from this camp?
Students will gain a solid basic and working understanding of Python, a very popular programming language among professionals today.
Which course should my child join after completing this course?
After completing this course, Students can sign up for Level 2 of this course. The Python Programming: Level 2″ course will be scheduled during the Fall term (Sep-Nov) of 2019.
How will this course benefit my child in the future?
Understanding a popular High-level Object-Oriented Programming Language like Python is considered an invaluable skill in todays world of technology and gradually becoming the same for every other industry.
What is the recommended future curriculum for my child?
After completing all the Python Programming courses, students can move forward to learn more advanced skills depending on their future preferences, with courses such as: Roblox Coding, Website Development.
Centre Location
Wan Chai Centre
5/F, Yue Hing Building, 103 Hennessy Road, Wan Chai
© 2019 TINY CODE HONG KONG Ltd.

5/F, Yue Hing Building,
103 Hennessy Road, Wan Chai.
The Wave, 10/F,
4 Hing Yip St, Kwun Tong.