JavaScript Coding with Minecraft
Age: 10 to 15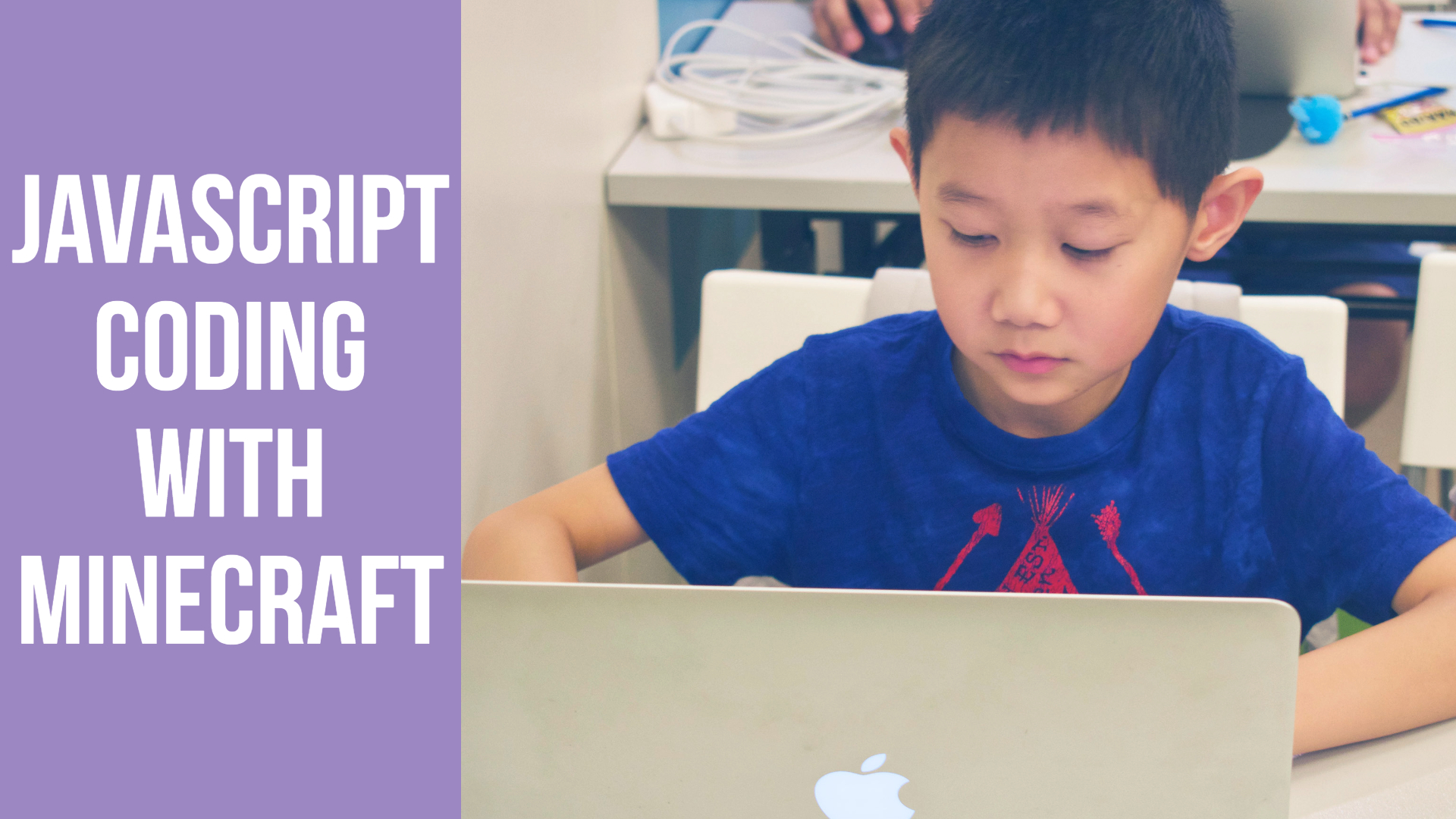 Progress Updates to Parents
Maximum 6 Students in a Class
Progressive and Structured Curriculum
CAMP OVERVIEW
JavaScript, often abbreviated as JS, is a widely used high-level programming language. Often learned by programmers as their first language, it is one of the most common languages that we come across everyday. Minecraft is a sandbox game with a real-life-like scenario where children learn to build, design and work as a team.
Tiny Code has designed this unique course that combines direct application of JavaScript into Minecraft. We are using an online cloud based platform, where students will learn to create their own codes that will be applied directly inside Minecraft. Students will learn and use JavaScript to create changes or "Mods" for Minecraft.
This course turns Minecraft, one of the most popular games among children, into an effective tool for them to learn JavaScript. Students will gain the ability to make changes or "Mods" for their favorite game through learning how to code. The true motivation to learn coding is real a life application that students want to make.
CAMP ACHIEVEMENTS
Learn the basics of 3D Game Design
Introduction to Programming with JavaScript
Create Mods using JS and directly Apply them in Minecraft
Create and Share Own Minecraft Servers
CAMP PREREQUISITES
None. This is a Beginner Level course.
In-Class Requirements
A Laptop (Mac/Windows) with Charger
Full Version of Minecraft Installed (Can be downloaded from here)
What new skills will my child learn from this course?
Students will learn the basics of 3D Game Design with Minecraft and Coding with an Object Oriented Programming Language called JavaScript.
How can I receive course progress updates after every class?
We will send you Detailed Course Progress Updates after Every Class via Email. You can opt-in for the email updates while filling the enrollment form.
Is this camp about just playing Minecraft?
No. In this camp, students will learn how to code and change the programs inside Minecraft. This camp is mainly about learning how Minecraft and most 3D games are designed and trying to manipulate this design by ourselves.
Which course should my child join after completing this course?
After completing this course, Students can sign up for Level 2 of this course. The "JavaScript Coding with Minecraft: Level 2" course will be scheduled during the Winter term (Jan-Mar) of 2019.
How will this course benefit my child in the future?
Understanding the 3D structure of a Game and being able to code in a widely used programming language are two of the most sought after skills of our time and the future.
What is the recommended future curriculum for my child?
After completing this course, students can move forward to learn more advanced skills depending on their future preferences, with courses such as: Coding with Roblox, Python Programming, Website Development.
Centre Location
Kwun Tong Centre
The Wave, 10/F, 4 Hing Yip St, Kwun Tong
© 2018 TINY CODE HONG KONG Ltd.

5/F, Yue Hing Building,
103 Hennessy Road, Wan Chai.
The Wave, 10/F,
4 Hing Yip St, Kwun Tong.