Junior Coding and Robotics
Age: 5 to 7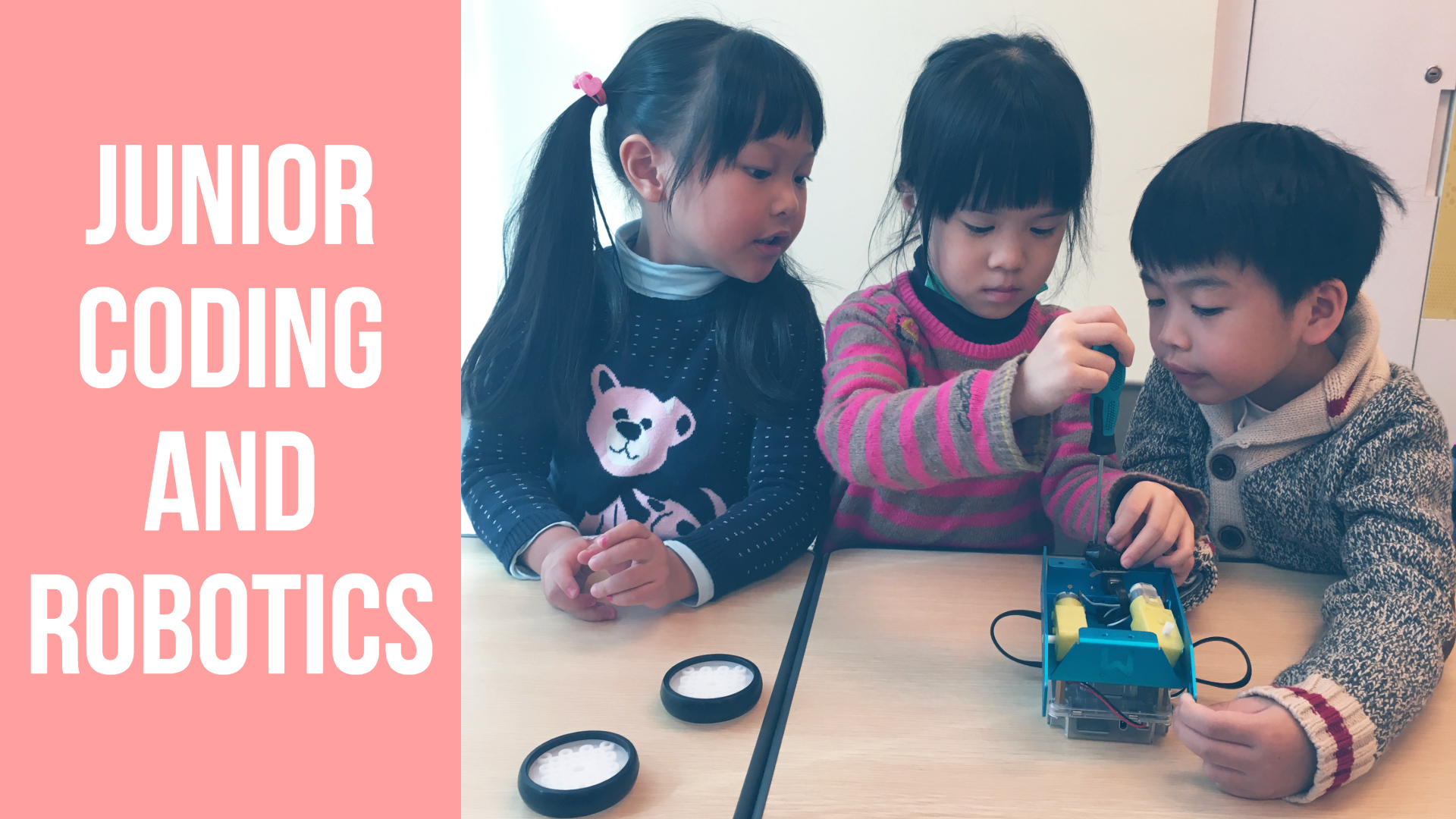 Progress Updates to Parents
Maximum 6 Students in a Class
Progressive and Structured Curriculum
CAMP OVERVIEW
This course is the combination of the Fun of Creative Storytelling and the Excitement of working with Smart Devices. Young minds need the incentive of creative inspiration and the opportunity from the right tools at their disposal.
Tiny Code has designed the perfect course for our young minds to be able to create what they imagine. With the help of internationally recognized platforms like Scratch Jr. and the Smart Robot "Mbot", our students will learn to be able to properly utilize the Smart Devices at their disposal.
Children will learn to create their Own Animation and Games. They will use their iPads as Tools instead of mere Toys. They will also learn to create and control the Smart Robot called: "Mbot". Through a number of carefully designed projects, our students will learn to unbound their imagination and become creators.
CAMP ACHIEVEMENTS
Learn Computational Thinking, the key to modern technology
Master the basic concepts of programming
Build Creative Stories through Animation and Games
Create and Control a Robot using Coding
CAMP PREREQUISITES
None. This is a Beginner Level course.
In-Class Requirements
An iPad with Charger
Necessary Privileges to Install New Apps
What new skills will my child learn from this course?
Students will learn to create their Own Animations and Games using iPad. They will also learn to build and control a Smart Robot called "MBot" using code.
How can I receive course progress updates after every class?
We will send you Detailed Course Progress Updates after Every Class via Email. You can opt-in for the email updates while filling the enrollment form.
Is this a continuous course?
Yes. The "Junior Coding and Robotics" course has 2 levels of advancements. This course is the First Level.
Which course should my child join after completing this course?
After completing this course, Students can sign up for Level 2 of this course. The course "Junior Coding and Robotics: Level 2" will be scheduled during the Winter term (Jan-Mar) of 2019.
How will this course benefit my child in the future?
Being able to create their Own Animations, Games and Robots gives young children the confidence to build whatever they can imagine. It empowers them to transform into creators instead of mere consumers.
What is the recommended future curriculum for my child?
After completing all Junior Coding and Robotics courses, students can move forward to learn more advanced skills depending on their future preferences, with courses such as: Smartphone Apps Development and Robotics, Coding with Minecraft.
Centre Location
Kwun Tong Centre
The Wave, 10/F, 4 Hing Yip St, Kwun Tong
© 2018 TINY CODE HONG KONG Ltd.

5/F, Yue Hing Building,
103 Hennessy Road, Wan Chai.
The Wave, 10/F,
4 Hing Yip St, Kwun Tong.