Our Resolution for 2018: Learn Skills that Matter
Regular Winter Term Weekly Classes for 5-15 year-olds
"Early Bird" Discount of $200 for Enrollments on or before January 15, 2018
Recommended Age Group: 5 to 7
Courses dedicated to introduce STEM and Computer Programming to young minds.
Recommended Age Group: 7 to 12
Courses that encompass the concepts and visionary applications of Computer Programming.
Recommended Age Group: 10 to 15
A set of courses designed to deliver professional level skills specifically customized for youngsters.
Tiny Code: Class Features
Proven structure and project based curriculum
Our Teachers are Experienced, Funny and Engineers
Maximum 6 Students in a class
Tiny Code Creation
Tiny Code Creation combines introductory level courses that aim to enhance logical reasoning and creativity among students. These courses are designed for young children with little or no experience of Computer Coding. Focusing on Creative Storytelling Techniques with the use of Animation, Game Design and Robotics, these courses maximize the fun factor in the class and inspire students to create.
We use internationally adapted tools like Scratch, a platform developed in MIT, Scratch Jr. for iPad and the most popular educational robot in the industry called "mBot". Using these tools our students create their own Games, Animated stories and Robots.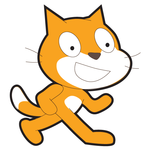 Recommended Age Group: 5 to 7
This course will introduce young minds with the fun and creative part of coding by teaching them logical thinking. Using ScratchJr, a platform developed in MIT, our students will tell their stories while creating animation, games, ROBOTICS and much more.
Tiny Code Vision
The courses in Tiny Code Vision are futuristic and practical at the same time. Our aim is to equip enthusiastic young consumers of technology with the correct tool and motivation to become builders of technology.
Our tools are cutting edge technology such as MIT App Inventor or the most popular game Minecraft combined with JavaScript, a professional programming language. Our students create their own Smartphone Apps that reflect their own ideas. Our students modify the code and design of Minecraft, therefore learn about Game Design by modifying their favorite game. Our students create a Robot and a Smartphone App to control it via Bluetooth.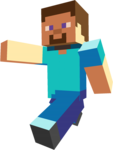 Recommended Age Group: 7 to 12
Minecraft is the most popular game among children and the best thing about it is it deals with creativity and imagination. Coding is the best blend with such a game as it lets you create anything in the game. In this course, students will create and share their own 3D objects, server and Mods for Minecraft.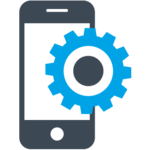 Recommended Age Group: 7 to 12
If your child is interested in Smartphone apps then this is the perfect course. We break down the process of App development into a series of hands on projects involving smart design and functionalities. This course will empower students to create their own Apps to solve real life problems.
Tiny Code Skill
Taking a hands-on project based approach, Tiny Code Skill courses include the most widely used professional Coding languages. By solving real life problems throughout the course, our students receive a glimpse into the lives of the most prominent IT professionals in the field.
We have included the IT industry standard programming languages in our curriculum in order to ensure the best outcome of our courses. Our students learn Java, Python, HTML and JavaScript and accomplish tasks like Designing their own Games from Scratch or creating their own professional Website.

Recommended Age Group: 10 to 15
Python is one of the most popular high-level programming language. Being very easy to understand and a powerful object-oriented programming language, it has become a major programming tool over the years. In this course, our students will learn the Python programming framework from scratch and advance towards complex concepts through project based class modules.
Wan Chai Center
5/F, Yue Hing Building, 103 Hennessy Road, Wan chai
Clarity Academy
This is Good
Kwun Tong Center
The Wave, 10/F, 4 Hing Yip St, Kwun Tong
Sai Kung Center
The Hive Sai Kung, 5 Tai Mong Tsai Road, Sai Kung