Introduction to Robotics and AI
Age: 8 to 12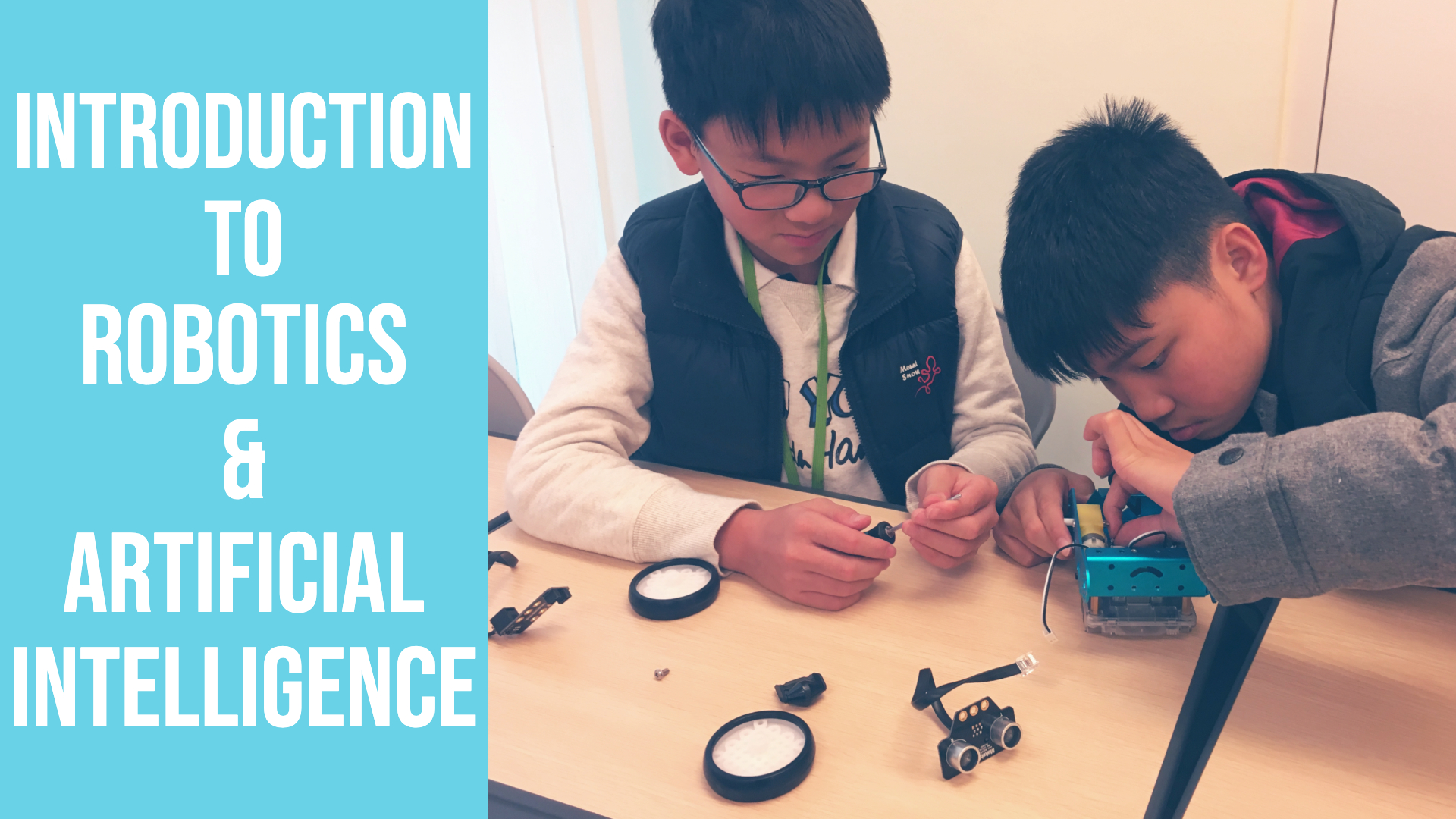 Tiny Code Class Features
Progress Updates to Parents
Maximum 6 Students in a Class
Progressive and Structured Curriculum
CAMP OVERVIEW
Robotics is the emerging industry that has the potential to change the landscape of the future world. Artificial Intelligence is another part of the tech world that is going to drive most of the industries in the world very soon. A combination of these topics is a must learn course for children of this generation.
In this October Camp our students will design different apps to highlight the use of the different functionalities of the Robot that is capable of completing a number of tasks with automation based on Artificial Intelligence.
CAMP ACHIEVEMENTS
Introduction to Electronics and Robotics
Explore the combination of Electronic Hardware and Software
Learn the functionalities of the Smart Robot: mBot
Create an App to control mBot with a Smartphone via Bluetooth
CAMP PREREQUISITES
None. This is a Beginner Level course.
In-Class Requirements
A Laptop (Mac/Windows) with Charger
What new skills will my child learn from this camp?
This course will teach children about how Smartphone Apps are designed and details of Robotics and how AI works and how can we use Coding to connect them together.
How will this course benefit my child in the future?
Learning a how modern Smartphone Apps are designed can an incredibly valuable asset for our students. On top of that, learning about Robotics and AI could prove to be very useful for future situations. 
What is the recommended future curriculum for my child?
After completing this camp, students can move forward to learn more advanced skills depending on their future preferences, with courses such as: Roblox Coding, Coding with Minecraft etc.
Centre Location
Wan Chai Centre
5/F, Yue Hing Building, 103 Hennessy Road, Wan Chai
© 2020 TINY CODE HONG KONG Ltd.

19/F The Phoenix,
23 Luard Road, Wan Chai.
The Wave, 10/F,
4 Hing Yip St, Kwun Tong.