YouTube Video Creation
Age: 8 to 12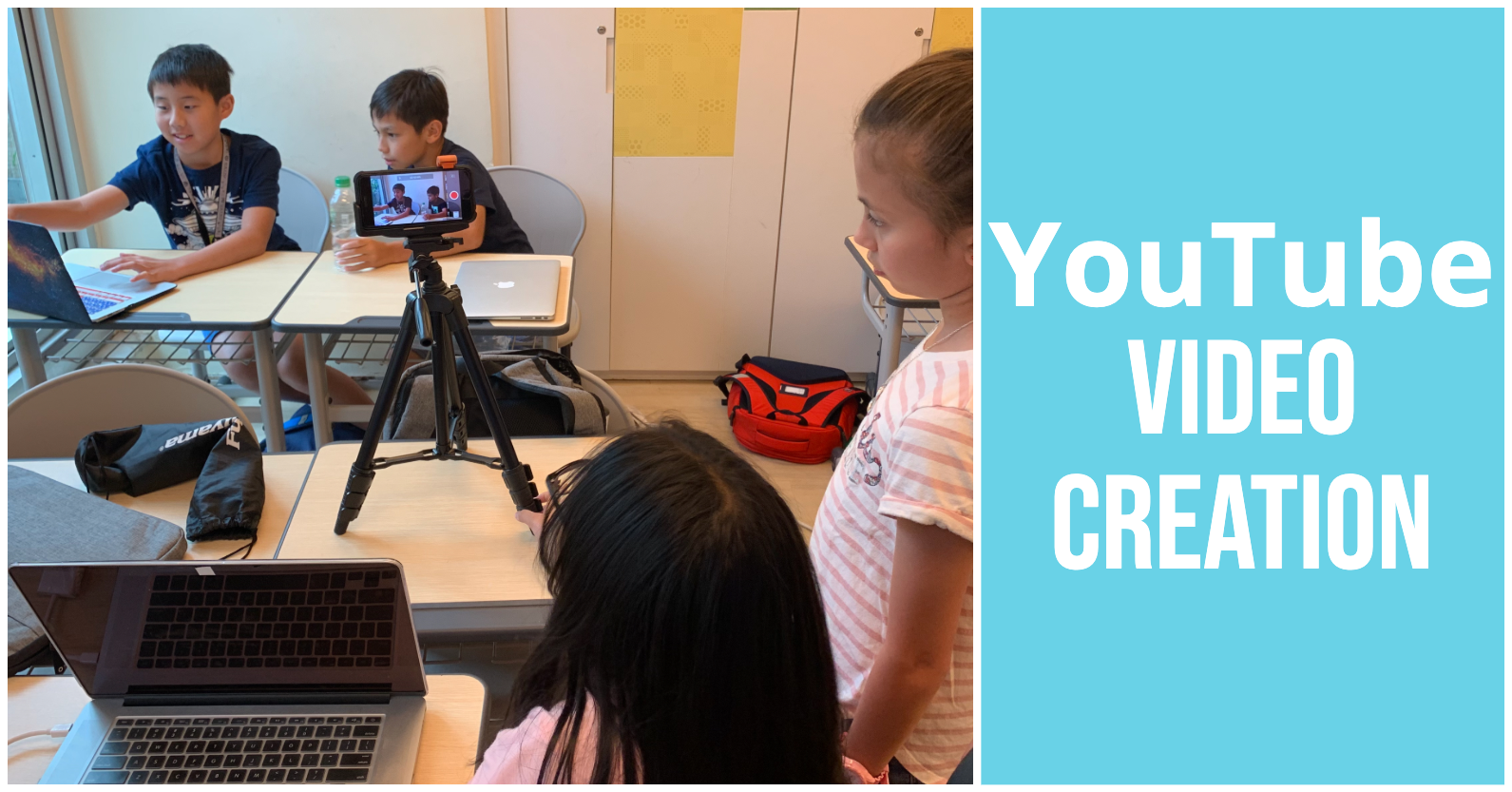 Progress Updates to Parents
Maximum 6 Students in a Class
Progressive and Structured Curriculum
CAMP OVERVIEW
YouTube is the largest online video sharing platform in the world. It is also one of the largest social media. Creating interesting and well prepared videos is a very popular and useful skill.
Recording a video is easy. But preparing a video that looks professional and informative while conveying the intended message at the same time requires certain standard and knowledge. Scripting/storyboarding, video shooting and editing are the most important steps of creating a great video.
In this camp, our students will learn the basic principles of creating a video that conveys a message or tells a story. They will learn how to document share their skills, stories and life experiences through wonderfully prepared videos. It is a great communication skill of the future that will enable individuals to express their ideas smoothly over social media.
CAMP ACHIEVEMENTS
Understand the basic principles of videography
Learn to create Storyboards for different types of videos
Learn the principles and details of Video Editing 
Master the process of Sound recording and Effects
CAMP PREREQUISITES
None. This is a Beginner Level course.
In-Class Requirements
A Laptop (Mac/Windows) with Charger
A Google Account (Optional)
What new skills will my child learn from this camp?
Students will learn the basics principles of Videography, Video Editing and Social Media publications.
How will this course benefit my child in the future?
Understanding how to create well-prepared videos in order to convey a message, tell a story or express an idea is an extremely valuable skill to have for the near future.
What is the recommended future curriculum for my child?
After completing this course, students can move forward to learn more advanced skills depending on their future preferences, with courses such as: Coding with Roblox, Python Programming, Website Development.
Centre Location
Wan Chai Centre
5/F, Yue Hing Building, 103 Hennessy Road, Wan Chai
© 2020 TINY CODE HONG KONG Ltd.

19/F The Phoenix,
23 Luard Road, Wan Chai.
The Wave, 10/F,
4 Hing Yip St, Kwun Tong.